Make-up for photo and video shooting is different from regular one. Experts argue that sometimes those techniques that help to create a unique effect in everyday life do not look beautiful and mesmerising in pictures, and there is the opposite fact too. This is the reason why those people should definitely listen to the advice of professionals, if they dream of such beautiful photos that they can post on the Internet.
General features of make-up for photos
Modern life has become impossible without social networks. Beautiful women share their photoshoots with friends and acquaintances. However, photos are not successful every time, even if professionals make up beforehand. In this article, we will describe some main mistakes that social media account owners allow:
Matte shadows look more beautiful than flickering. Such textures do not reflect light and are easier to apply. Shimmering shadows look spectacular, but you should be able to draw them correctly.
You should pay attention to your eyebrows. Even if the woman does not dye her eyebrows in real life, then for the photo they must be darkened. Especially important is that you should detail this issue if you are blonde, as light eyebrows are almost not visible in the photos.
Do not forget about bright colours. So, in the photos, the shade becomes a little lighter. Even bright lipstick will look completely different in the pictures. This is the reason why you should apply blush, emphasise your lips and eyes with makeup before shooting.
Do not forget about the powder. Even the most perfect makeup can be spoiled if your gorgeous face shines. This is why you should use matting wipes or powder, especially in warm weather.
Make your eyes more expressive. To emphasise the lashes, you should use black mascara. It will suit even blondes. Some girls put false eyelashes on before a photo shoot. In the photo, they will look much more natural than in life and they will even be able to make your look more expressive.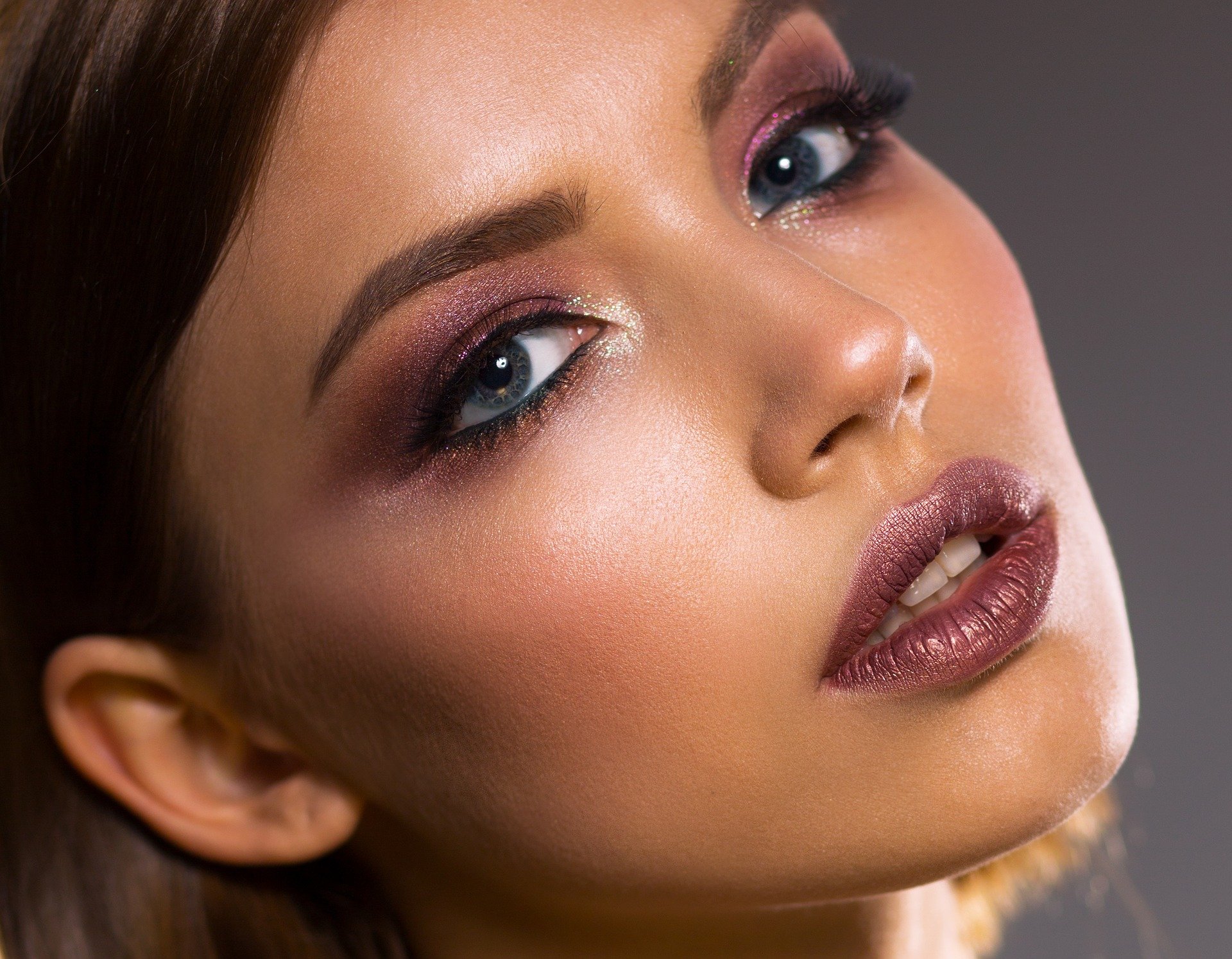 If you do not hesitate to download some special apps on your iPhone, you can immediately start using useful features when posting photos online.
Quality images are a factor that you will want not only to publish in social networks, but also share this in different applications. To do this, such a program as Instant Save will be perfect. It has a free publishing algorithm and you wouldn't face any complications in the process of its use. Among the disadvantages of this app is the presence of watermarks in the photo. However, you can easily remove them in a paid subscription.
Experts advise models to apply makeup only in daylight. This will help them to see all possible drawbacks. After the makeup is applied, you can start trying the first pictures yourself. This will allow you to determine the difference between how cosmetics look in life and the photo. If necessary, you should make changes.
Before applying decorative cosmetics, you should definitely prepare the skin of your face. First of all, moisturising cream will be useful to you because dry skin areas can be very bright in pictures. The best option is a moisturising mask before a couple of days of photo session.
After applying the cream, you should use the primer. It delicately evens out irregularities on the skin and improves the shade. Thanks to the primer, the skin of any woman looks great with weak or bright lighting. It fills small wrinkles and smoothes the surface defects. Any cosmetics must be matt. However, there is a capricious lip gloss. We recommend that you use this "tool" even if you prefer lipstick in real life. Shine will make your lips more voluminous.
Professionals advise you to prepare for the photo shoot to get high-quality pictures. It often happens that women choose such an option as the services of professionals for applying makeup. However, if you follow simple recommendations, you will be able to cope with your own forces.