Before applying makeup, take your time to prepare for the process. And the first thing you should do is learn everything about makeup brushes: their use, the required amount, etc. And you cannot ignore this step, because even the simplest makeup at home requires at least 3 brushes, and the optimal set consists of 12 different brushes!
Types of Makeup Brushes
To begin with, let's talk about makeup brushes. They can be divided into three main groups.
Foundation Brush. A flat brush with a pointed or rounded tip. There is also a thinner brush that allows you to apply products in a thin layer and blend them in a circular motion.
Powder Brush. These are large and soft brushes, usually made from natural bristles. When choosing, it is better to give preference to larger ones, since they allow you to apply the powder more evenly and smoothly.
The third group is blush brushes, it includes many types of brushes with different purposes. For example, flat and angled brushes help you make your features look sharper. Kabuki brushes allow you to blend your dry blush easily. If you use liquid blushes, then the best choice will be sponges, beauty blenders, and special brushes.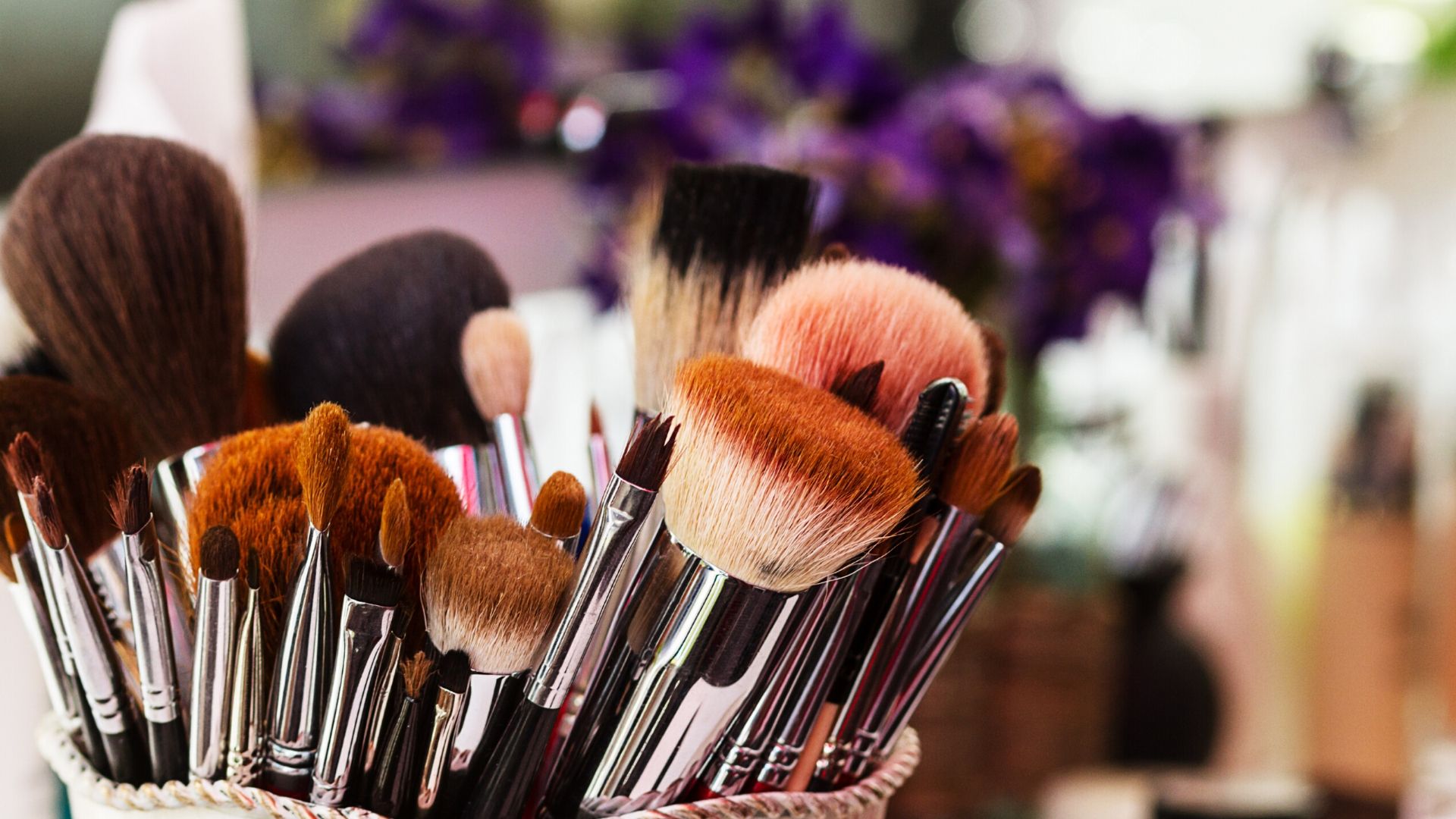 Next, let's figure out which makeup brushes are needed to smooth out the skin.
In this case, the following types of brushes are usually used:
to remove dark circles under your eyes, you need a small elastic synthetic brush with a pointed or angled tip;
for sculpting the face, highlighting the cheekbones, and making your nose look smaller, you can use a medium-sized brush with angled edges;
to hide pimples, redness, and other imperfections, use a small brush with a sharp tip.
Do not forget that there are also makeup brushes for eyebrows, eyes, and lips. This topic deserves a separate article since there are at least 13 different brushes for the eyes alone, and each of them has its purpose. Moreover, it is important not only to choose and learn how to use them but also to provide them with proper care. You need to buy special shampoos and antibacterial sprays to clean them. When studying the types of makeup brushes and their uses, you should compare them with your goals to avoid buying unnecessary tools.