Many female representatives of humanity are crazy about certain historical ages, each known for its particular makeup technique. Today retro makeup can be a great way to decorate yourself for a party, a photo shoot, or a bachelorette party. It will also be suitable for a simple experiment with a woman's own image and style.
The beginning of the last century is characterized by pale velvet of aristocratic skin, for which some women now use the tonal base of cream or powder on a tone-and-a-half lighter than the color of their skin.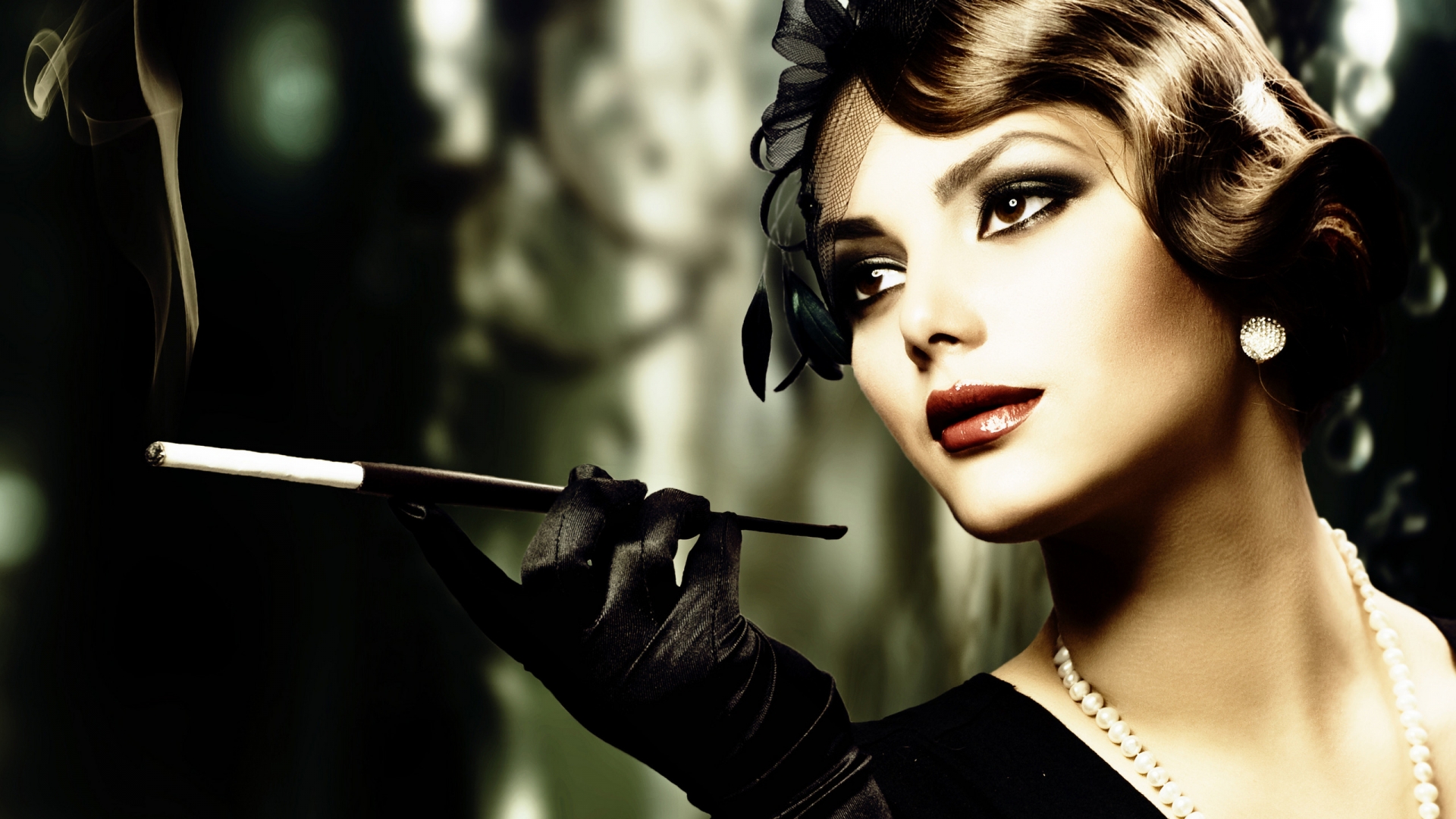 During the first 50 years of the last century, women were very fond of making arrows near their eyes, so without this element, it is impossible to apply retro makeup. Use special eyeliner to make the arrows. A pencil will not be suitable for this purpose, as it will not allow you to make the arrows smooth and clear in shape. It is also highly likely that the lines will simply blur in a few hours.
And then we go to the middle of the 20th century. The top fashionistas in makeup were Brigitte Bardot and Sophia Loren. They put the fashion on extremely large arrows pointing upwards. That's why their makeup made them look like cats. If you want to look like a kitten in an attempt, draw a contour of the big arrow and then fill it with paint inside. To give expression to the eyes, it is possible to increase synthetic eyelashes in the outer corners of the eyes.
The retro makeup of the past century cannot be created without thin eyebrows. Today it is very difficult to do this, but here you have a life-hack. You can cover your eyebrows with a white cosmetic pencil. Then apply a tonal base to the coated eyebrows. On top of all of this, draw eyebrows (thin as thread).
Lips in retro makeup are also very bright. Use lipstick and pencil for contouring. The contour in this style of makeup should be as clear as possible. By the way, glimmering shadows could play the part of a highlighter. Remember that your lips should be such juicy as possible. The ideal choice for this style is red lipstick. If you don't like red, then use lipstick as a shade of wine, carrots, or terracotta. However, you may not focus on your lips at all. Then just paint them soft pink.