Before you do your makeup, it is important to properly prepare for it. The following simple tips will help you with this:
regular visits to the cosmetician will help you keep your skin healthy;
you should also remember about the shape of your eyebrows;
be sure to have red lipstick and forget about the stereotypes that red is not for everyone;
it's best not to overuse the primer to hide your imperfections, as it can clog your pores;
when applying makeup, you should decide in advance what you want to focus on;
it is important to remove your makeup before going to bed using special products since plain water will not cleanse your pores;
Knowing the basics, it will be easy to figure out how to make your makeup look good. All the techniques are quite simple. The main thing is to follow the basic recommendations and practice a little.
How To Make a Beautiful Makeup?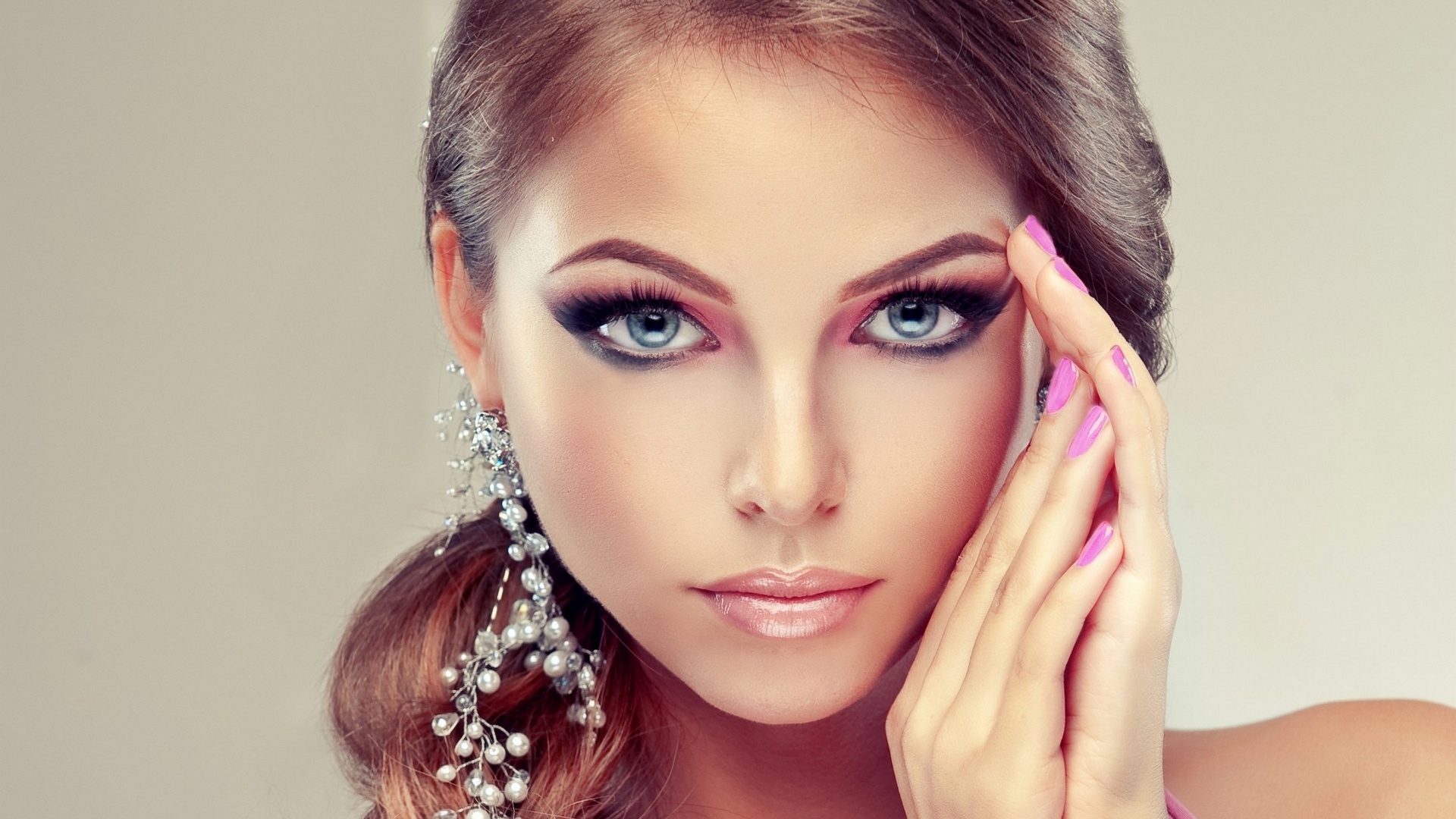 First, you need to hide small imperfections on your face using concealer. Pay special attention to the skin under your eyes. Next, apply a foundation, carefully selected according to your skin type and tone. Remember that silicone-based foundations can help mature women to hide wrinkles, while young girls do not need them.
Once all the preparations are done, it's time to create some cool makeup:
Eyebrows. First, you need to draw a pencil line from the bottom of your eyebrow, moving from the bridge of your nose to the side of your ear. You can round or lengthen this line if you want. Then just shade and blend the desired area. At the same time, make sure that the inner part of your eyebrow is not darker than its tail. Then, use a white pencil or shadows to highlight the lower border and blend it. This will make your eyebrows look a little raised.
Eyes. When applying makeup, pay special attention to your eyes. First of all, it is important to choose the right color palette. Green eyes go well with brown and purple shades. Blue-eyed people can choose purple, gray, and chocolate shades. With brown eyes, pink, lavender, brown, and peach shades are well suited.
Eyelids. Before applying makeup, you need to shade your eyelids with a primer, foundation, or light eyeshadow.
Lips. For the lips, it is better to use a lipstick of bright colors together with light eyeshadows. If the emphasis in makeup is on the eyes, it is better to use light tones for lips.